Here we are putting on our last layer of paper before painting on Greek Vases.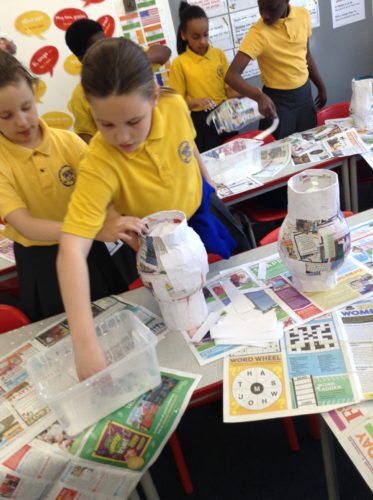 We have so been looking forward to painting them!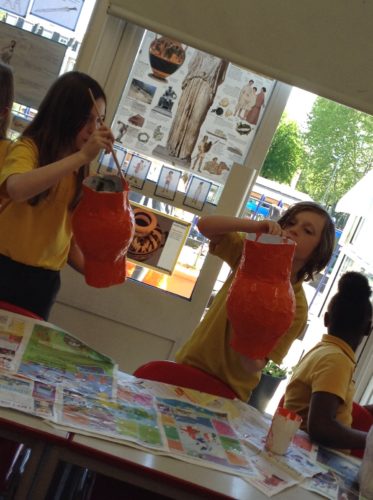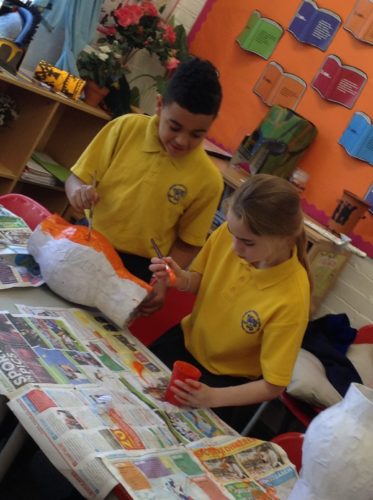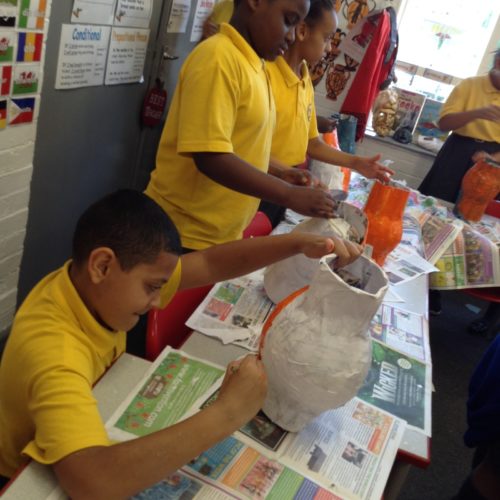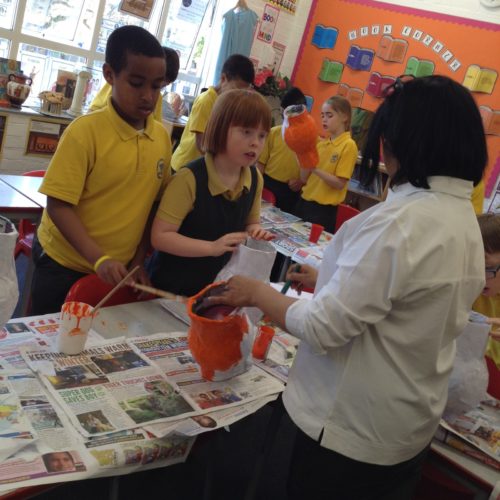 Here are our pots out to dry.
Thank goodness for the good weather!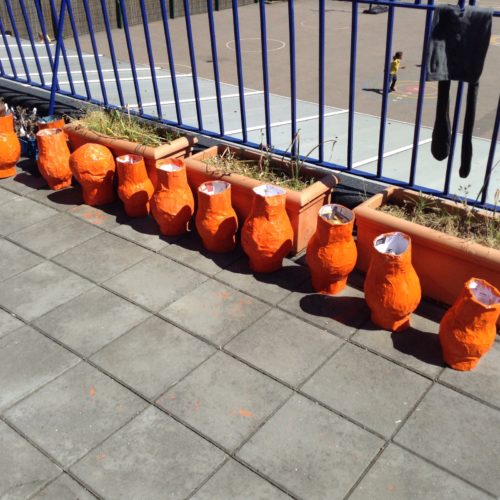 Finally we have painted our Vases.
Don't they look terrific!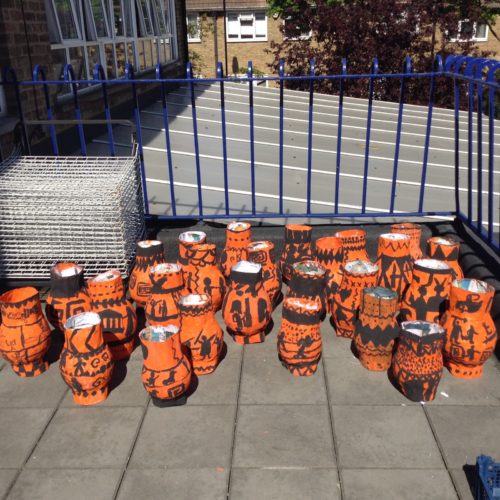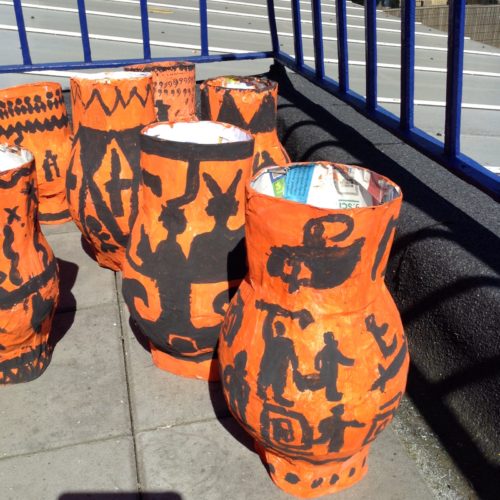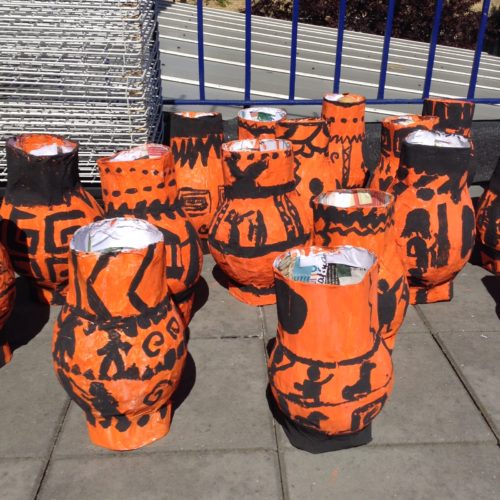 Tomorrow they will be exhibited in the school Museum.
Please come and see them!