Hello Ruby Class!
It was great to be able to talk to everyone last week and catch up on how you are going.
Please find the home learning timetable for this week on the link below: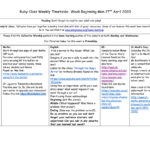 I have made a general blog page called Sharing your work!
This is a place for you to post any questions that you may have or if you would like to share any of your amazing work! For example, if you have written an amazing story and would like me to read it, please type it into the comments section of this blog and I will be able read it and reply to you!
If you have finished your CGP books and would like some additional activities to complete, the link below is filled with many lovely activities to do with the NHS.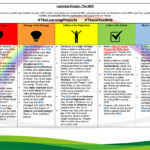 Don't forget, if you haven't already, sign up to Oxford Owl (link below) for hundreds of FREE eBooks!
https://www.oxfordowl.co.uk/for-home/find-a-book/library-page/# 
Enjoy your week of home learning!