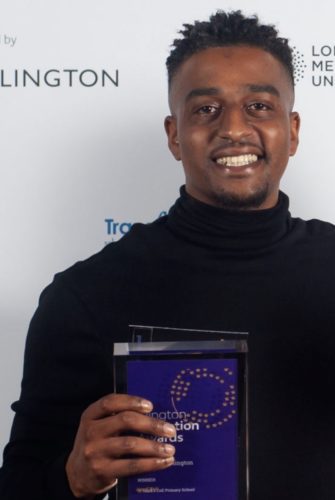 CONGRATULATIONS to Jamal who won the 'Product of Islington award' at the Islington educators awards on Monday night.
Jamal, who was born and raised in Islington is a long standing, skilful and highly valued member of staff.
The Islington Education Awards are an opportunity to celebrate the important and valuable contribution that staff make to our children and families.
Jamal-We are so proud to have you as part of the staff team!!!
To view story on the Islington Gazette please see link below:
https://www.islingtongazette.co.uk/news/education/islington-education-awards-2020-teachers-and-support-staff-honoured-1-6509218