Hello Pearl Class!
I have been keeping busy at home by cooking yummy foods. There is so much you can do and learn in the kitchen at home!
Do you like the pizza I made?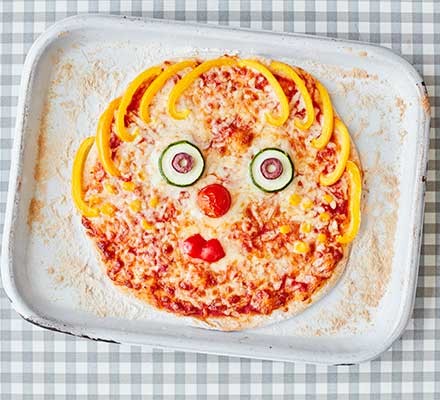 What do you think I used for my pizza face?
REMEMBER: Make sure you are with an adult when you are helping in the kitchen!
Let's practise some cooking in the kitchen first…
Click on the link below to play this fun world kitchen game!
https://www.bbc.co.uk/games/embed/my-world-kitchen-ivor?exitGameUrl=https%3A%2F%2Fwww.bbc.co.uk%2Fcbeebies%2Fgames%2Fmy-world-kitchen-game%3Fcollection%3Dgames-you-may-have-missed
Have fun!
Miss.Williams