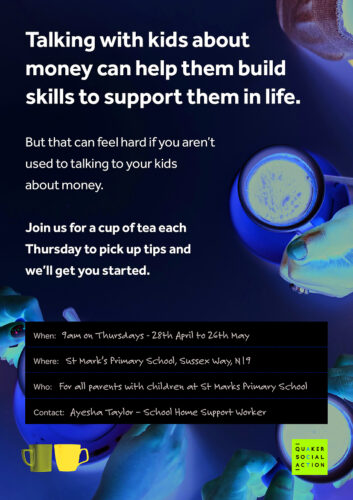 We are please to announce that after the Easter Break we will be working with Quaker Social Action to bring 5 special workshops for parents in person and in school! The workshops will concentrate on looking at how to help families manage all aspects of money, from how to talk to children about money to creating healthy life long habits around all money matters. There will also be the opportunity for some one to one support. Why try Made of Money? I'd like to feel confident about finances and more positive and in control. I'd like to know what motivates me when it comes to money and what I do well. I have a particular financial aim I want to achieve. I've got myself into a difficult place financially and want to avoid doing that again.
Made of Money will be running for St Marks parents every Thursday morning from 9.00am – 10.30am.
Starting from 28th April, and then on 5th/12th/19th/26th May.