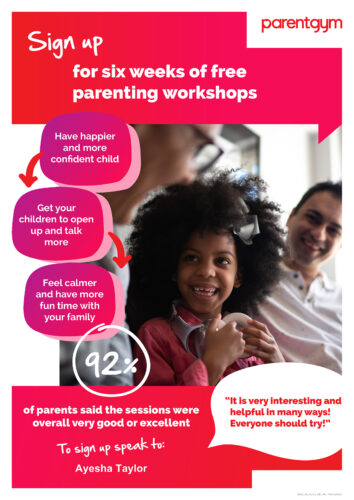 Parent Gym classes start Thursday 27th January 2022.
We know from talking with parents that many of you wonder what you can do to give your children the best start in life (and make your life as a parent a bit easier too). This is why we're delighted to offer Parent Gym, a well-established, six-week programme that shares and explores practical tips and strategies to make family life easier and help your children thrive.
Parent Gym will run as online course for 2 hours on a Thursday morning for 6 weeks, starting on Thursday 27th January. It is for St Mark's parents only. All parents are welcome to apply but places are limited, so sign up now to secure your place by speaking to Ayesha Taylor or by informing the school office.
The dates of the courses are as follows:
When
Thursdays, 9.30-11.30am
Dates
Week 1: Chat – 27th January
Week 2: Love – 3rd February
Week 3: Behave – 10th February
Half-term: no session 14-18th February
Week 4: Care – 24th February
Week 5: Discover – 3rd March
Week 6: Together – 10th March