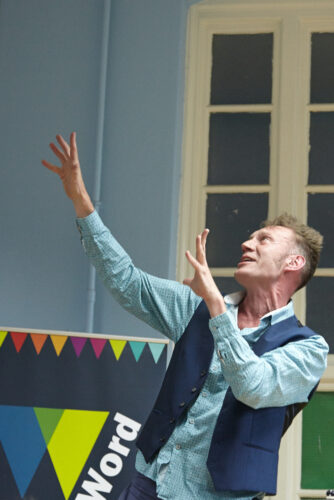 As part of St Mark's Poetry Week, Year 4 were lucky enough to take part in  poetry workshop with famous poet Paul Lyllas.
Paul taught the children about his weird an wonderful poetry techniques and the magic of poetry.
He encouraged children to explore and experiment with similes and create their own expressions of descriptive language. Here are some of the pictures from the session below.