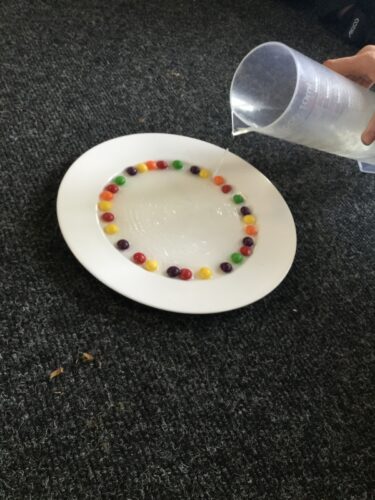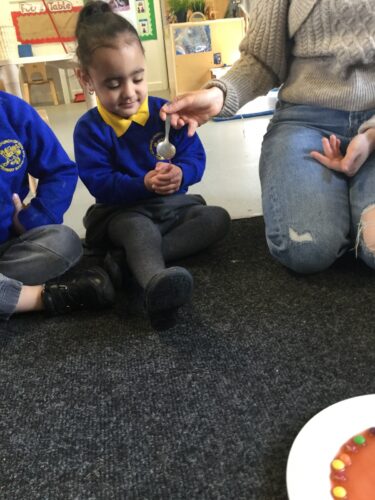 We had so much fun in Pearl Class this week, especially with the skittle experiment!
We predicted what might happen to the skittles when we added warm water to them.
'The Colours will come off!'
'The colours will mix!'
Watched what happened! We thought it was beautiful and so fun to watch….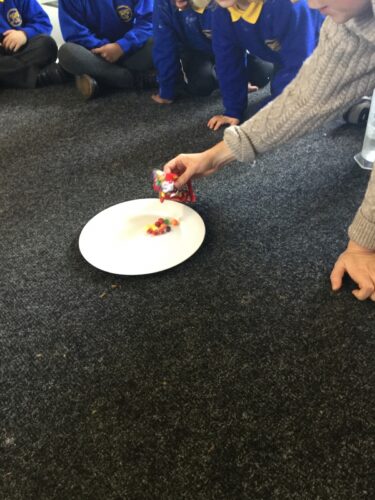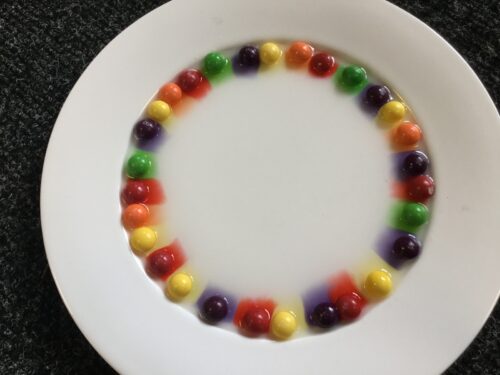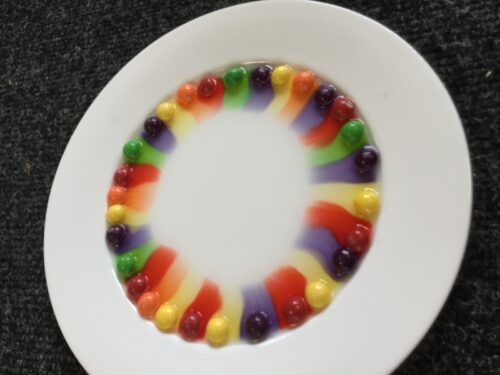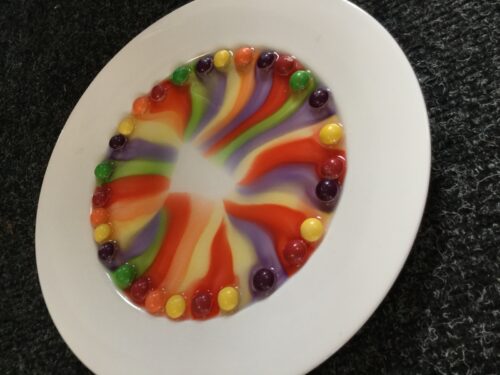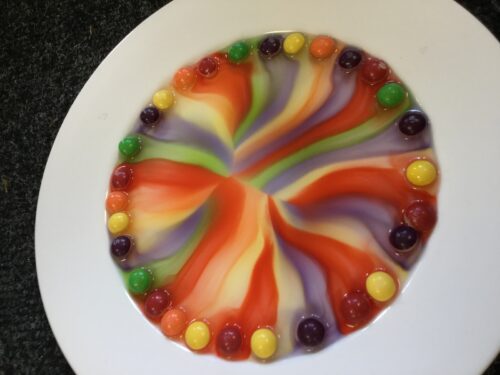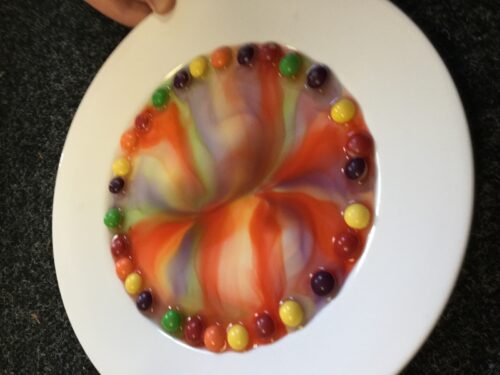 We even got to taste the juice that came from the skittles afterwards! 'It tastes like sweets!'