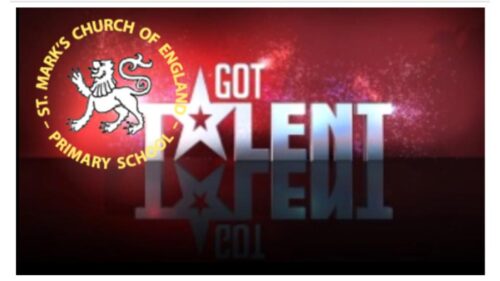 The search for the best talent at St Mark's has begun!
This year, individuals and families (including adults!) from year groups 1-6 are invited to enter.
What do you need to do?
Round 1
Record a video of yourself showing us a special talent e.g singing, dancing, gymnastics, juggling, magic.
Your video must be no more than 3 minutes long. It must be an act, routine or performance.
'Turn in' your video on this assignment. Please label your video with your name and the category you wish to enter. If you are having trouble, pop your teacher a message and they can help.
How will it work?
You have until Friday 5th June, to send in your videos. There will be 5 categories (The Most Unique Act Award, The Best of Phase 2 Award, The Best of Phase 3 Award, The Pride of St Mark's Award and the prestigious 'Going for Gold' Family Award!).
Teachers will choose two acts from their class for each category. The two chosen entries will then be judged by Mr Jones and Ms Braithwaite to qualify for the grand finals.
Finalists will be announced on Google Classroom and the school website on the week beginning Monday 8th June.
Round 2
Finalists will be contacted by telephone and will have until Friday 19th June to polish up their performances and send in their final showcase video. These videos will be compiled and shown to everybody in the 'St Mark's Got Talent Grand Finale' video on the week beginning Monday 22nd June.
There will then be a school voting system where everyone will get the chance to vote for the overall winners in each category. This will be announced on Friday 26th June in Celebration Assembly.
GOOD LUCK ST MARK'S – SHOW US WHAT YOU'VE GOT!