Our Beans in a Bag have continued to grow as you can see from this picture!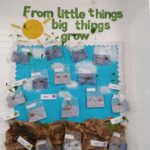 Nearly all of our bean plants have pushed their way through the sealed bag and have continued to grow!
The tallest runner bean plant measured in at 52cms tall and the tallest dwarf bean was 48cms tall!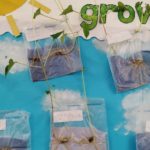 Below is a picture of the cupboard bean which measured in at 19cms (runner bean) and 18cms (dwarf bean)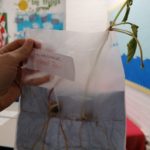 What do you notice about it?
Why do you think it is different to your beans in a bag on the display?
Did you expect this to happen?