Miss Godden has been doing some baking leading up to Easter!
My favourite treat to bake is banana bread because I enjoy adding different ingredients into it like raspberries, strawberries or blueberries and then tasting the finished product (which never lasts too long in my house).
I used a recipe to bake this banana bread over the weekend and added some Easter chocolate into the mix!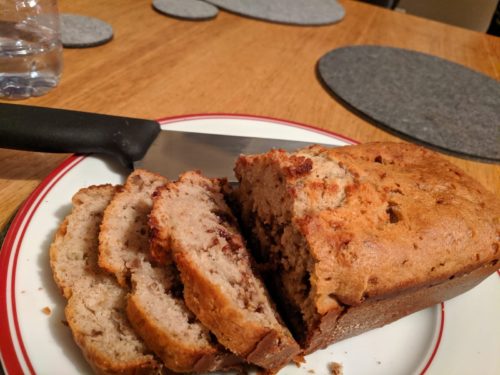 What is your favourite treat to cook or bake and why?