Here is a picture of Nova's fossils she made at home.
They look very impressive, well done Nova!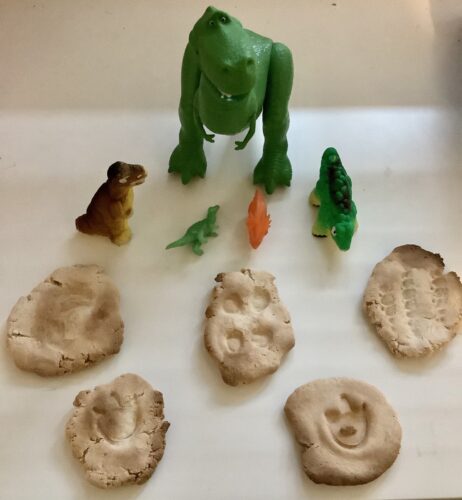 We made our fossils from salt dough. We had a lot of fun measuring ingredients, working out how many cups of ingredients we had used and mixing the dough.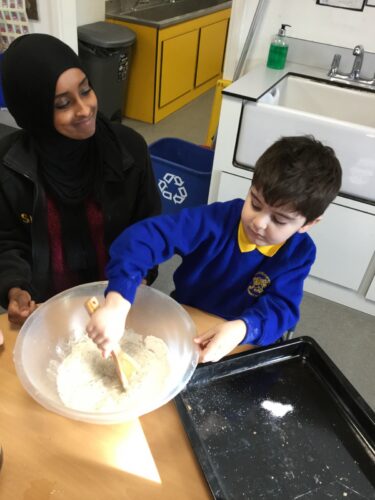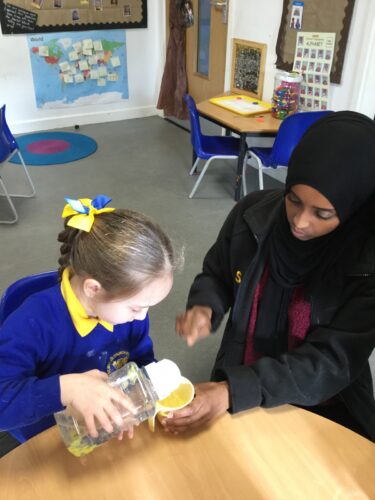 We then chose dinosaurs and made footprints in the dough. We compared the sizes of their feet and other features.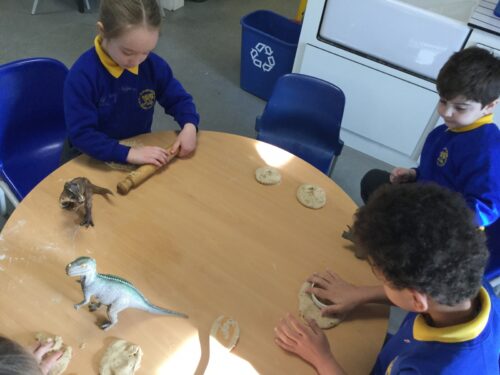 Here are the finished products: