Here is the finished display….we hope you like it as the children worked really hard on it :)
We have been given the task of making a display about 'salt'. During our circle time we researched where we find salt around the world and we have found that there is salt in the sea! We chose to read a book about a fish who could make wishes. The children then made their own fish and own wishes for our display.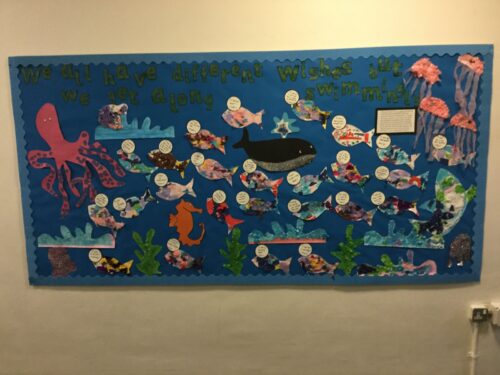 Here is a close up of some of the wishes!